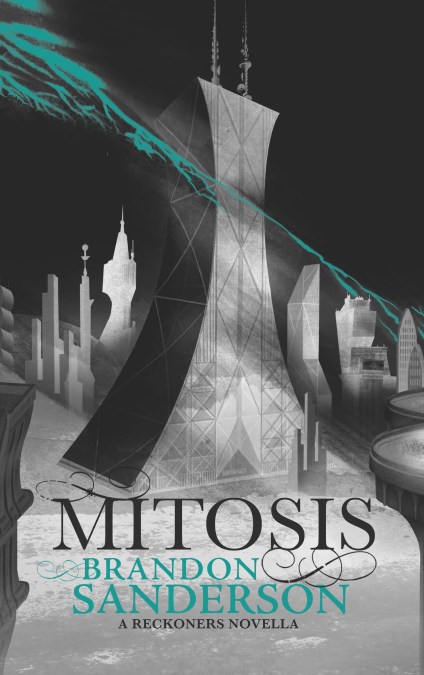 Mitosis
From the #1 New York Times bestselling author of Words of Radiance, co-author of Robert Jordan's Wheel of Time series and creator of the internationally bestselling Mistborn Trilogy, Brandon Sanderson, comes Mitosis, a short story set in the action-packed world of Steelheart: the Reckoners series. Epics still plague Newcago, but David and the Reckoners have vowed to fight back. Catch all the action before Firefight, the exciting sequel to Steelheart, hits the shelves.
Read More
Reviews
if you enjoyed "Steelheart" I would definitely suggest you track down a copy. If possible, I would also recommend that you get a Gollancz collector's hardcover. Apart from being gloriously designed little package it also features an additional 40 pages from "Firefight" which is arriving in about month's time.
This was a brilliant action-packed short story! It had everything packed into it that made Steelheart such a great book.
If you are familiar with Sanderson's writing - be it The Way of Kings or his Mistborn series - then you are sure to know what to expect: brisk, engaging and professional storytelling
Sanderson has a precise way of writing, whether its his epic fantasy or in-your-face superhero fiction. Mitosis was everything I expected from such a powerhouse author. A dynamic setting, compelling and flawed characters, enough plot twists to keep me guessing, and a fun, fast-paced reading experience