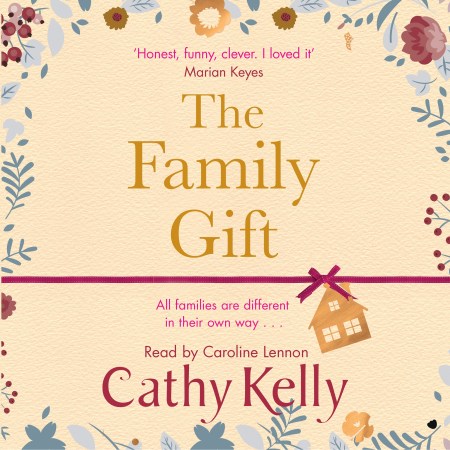 The Family Gift
Four women, all at different stages of their life, are brought together as they overcome the challenges that life tends to throw in our way – and learn to embrace the surprises too, as each faces a second chance at happiness.
Read More
Reviews
Cathy Kelly shines an insightful light on female insecurity and, through Freya's journey, shows the healing power of self-belief and family support.
Honest, funny, clever, it sparkles with witty, wry observations on modern life. I loved it.
Easy to read escapism with a very likeable heroine
Cathy Kelly shines her insight on female insecurity and the power of self-belief and family support.
This bittersweet story about motherhood and modern families is the perfect comfort read for a cold autumn afternoon.