We have updated our Privacy Policy Please take a moment to review it. By continuing to use this site, you agree to the terms of our updated Privacy Policy.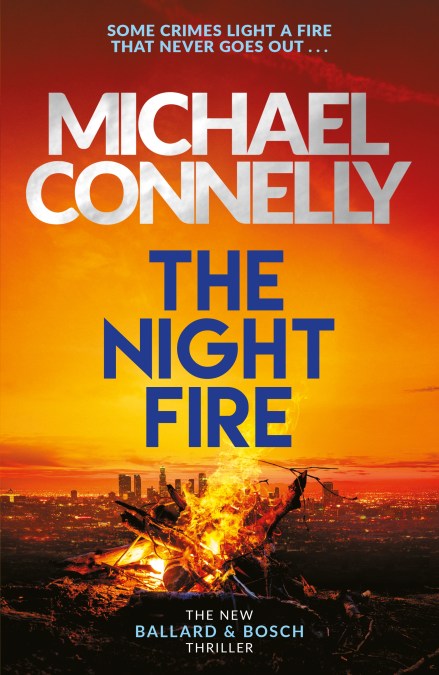 SOME CRIMES LIGHT A FIRE THAT NEVER GOES OUT…


'One of the most eagerly awaited books of the year.'
The i newspaper, Best Crime Books for 2019

'There's something for everyone in this jam-packed plot'
New York Times

* * * * *

A JUDGE MURDERED IN A CITY PARK
Mickey Haller, the Lincoln Lawyer, defends the man accused.

A HOMELESS PERSON BURNED ALIVE
Detective Renée Ballard catches the case on the LAPD's notorious graveyard shift.

AN UNSOLVED HOMICIDE FROM A LIFETIME AGO
Harry Bosch is left a missing case file by his mentor who passed away. He was the man who taught Bosch that everybody counts, or nobody counts. Why did he keep the case all these years? To find the truth – or bury it?

IN L.A. CRIME NEVER SLEEPS
But in Ballard, Bosch and Haller: the fire always burns. Will it light the way – or leave their lives in ashes?

* * * * *

CRIME DOESN'T COME BETTER THAN CONNELLY.

'One of the world's greatest crime writers' Daily Mail

'The pre-eminent detective novelist of his generation' Ian Rankin

'Crime thriller writing of the highest order' Guardian

'A superb natural storyteller' Lee Child

'A master' Stephen King

'A genius' Independent on Sunday

'A terrific writer with pace, style and humanity to spare' The Times

'America's greatest living crime writer' Daily Express

'One of the great storytellers of crime fiction' Sunday Telegraph

'Justly regarded as one of the world's finest crime writers' Mail On Sunday

'No one writes a better modern thriller than Connelly' Evening Standard
Reviews
The Night Fire is further proof of Connelly's undimmed creativity. Juggling a characteristically crowded storyline, Connelly demonstrates once again why he is held in such esteem
Advanced and interwoven with characteristic meticulous craft
Michael Connelly is the greatest American crime writer of his generation. The tension builds from the first page. Past and present collide as three cases ricochet off each other in surprising ways
A cracker of a thriller, packed with surprising twists and turns, and seamlessly bringing together all of Michael Connelly's compelling lead characters, allowing each to shine in their own particular way.
Connelly has few equals as a thriller writer and it speaks volumes for the world he has created for Harry Bosch [...] The Night Fire is masterfully structured and a dizzying array of plot lines dovetail in a hugely enjoyable and satisfying series of finales.
One of the greatest crime writers roars back with a superb story [...] and never once draws breath.
Michael Connelly is at the top of his game in The Night Fire [...] complexity and compassion combine in a humdinger of a thriller.