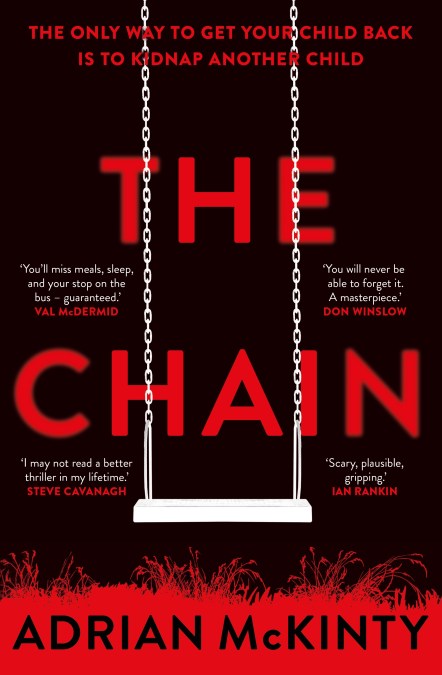 Reviews
You have never read anything quite like The Chain and you will never be able to forget it. Brilliant. Beautifully written. A masterpiece of tension. It scared the hell out of me but I could not put it down! The Chain belongs in the elite company of world-class thrillers like Gone Girl and The Silence of the Lambs. This is nothing short of Jaws for parents
A masterpiece. The Chain is one of the finest novels ever produced in the genre - up there with Marathon Man and Red Dragon. It just doesn't get any better than this. I may not read a better thriller in my lifetime
McKinty is one of the most striking and most memorable crime voices to emerge on the scene in years. His plots tempt you to read at top speed, but don't give in: this writing -- sharply observant, intelligent and shot through with black humor -- should be savored
Pairing an irresistible concept with a winner protagonist, The Chain promises to be your new addiction once you succumb to the first enticing page.
The Chain is diabolical, unnerving, and gives a whole new meaning to the word 'relentless.' McKinty just leapt to the top of my list of must-read suspense novelists. He writes with confidence, heart, and style to spare. He's the real deal
Told in a spare, punchy style, this is a blazing, full-tilt thriller that entirely justifies the hype. Read, and pass it on.
This clever book moves McKinty - author of the dark, funny Sean Duffy books - into the blockbuster league of Harlan Coben and Linwood Barclay.