Something to Live For
'A magnificent read. Tender, funny, compelling' Lucy Foley, bestselling author of The Hunting Party

Sometimes you have to risk everything to find your something…

All Andrew wants is to be normal. He has the perfect wife and 2.4 children waiting at home for him after a long day. At least, that's what he's told people.

The truth is, his life isn't exactly as people think and his little white lie is about to catch up with him.

Because in all Andrew's efforts to fit in, he's forgotten one important thing: how to really live. And maybe, it's about time for him to start.

Your favourite authors have all got Something to Live For…

'Funny, moving and uplifting…I loved it' Libby Page, bestselling author of The Lido

'Heart-breaking. Hilarious. Life-affirming' Holly Bourne, bestselling author of How Do You Like Me Now?

'Funny, moving and thought-provoking – I loved this' Clare Mackintosh, bestselling author of Let Me Lie

'I completely fell under its spell. It pulls you in, makes you laugh and breaks your heart – in short, does everything that you want a novel to do. What an extraordinary debut' Gill Hornby, bestselling author of The Hive
Read More
Reviews
Tender, funny, compelling - this wonderful book deserves to be huge!
Like everyone else, I completely fell under its spell. It pulls you in, makes you laugh and breaks your heart - in short, does everything that you want a novel to do. Every character is round and real - from dear old Andrew, through the wonderful Peggy - oh, Peggy! - to the anonymous woman in the cloud of perfume who lives downstairs. While it is very much in the David Nicholls' tradition of sympathetic quirk and comedy, it is, at the same time, so fresh and different. I loved the voice, the people, the world..... Who couldn't? What an extraordinary debut.
Just finished Something To Live For with tears running down my cheeks. Heart-breaking. Hilarious. Life-affirming. Some descriptions of loneliness took my breath away. This book deserves to be HUGE.
The story Roper tells is a charming, humorous and life-affirming tale about human kindness that strikes a chord in a world where loneliness is a growing problem.
Funny, moving and uplifting... I loved it.
Wryly funny and quirkily charming - perfect for fans of A Man Called Ove and Eleanor Oliphant Is Completely Fine
Funny, moving and thought-provoking - I loved this.
Events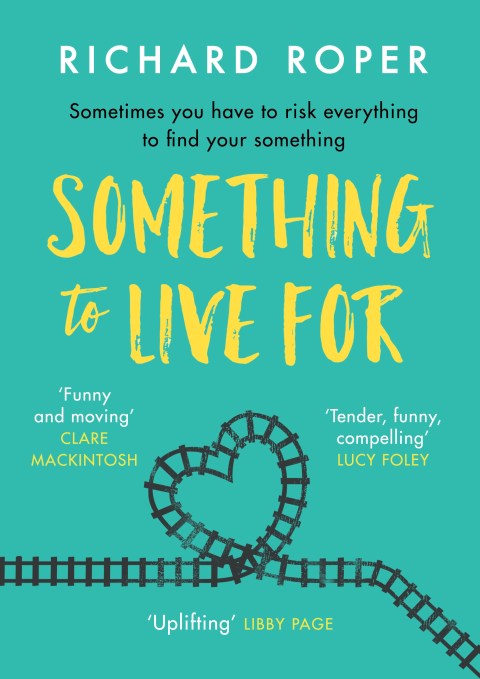 LIBBY PAGE AND RICHARD ROPER AT DAVID'S BOOKSHOP - INDEPENDENT BOOKSHOP WEEK
David's Bookshop 14 Eastcheap, Letchworth Garden City SG6 3DE
19th Jun 2019 7:30 pm
Fiction Evening Fiction Evening with Bestselling Novelist Libby Page and Major Debut Author Richard Roper Wed Jun 19, 2019 - 19:30 David's Bookshop Tickets cost will £6 and will include discounts on the authors' books on the evening. : £6.00 Join us for a wonderful evening of fiction exploring community, loneliness, friendship. A Sunday Times…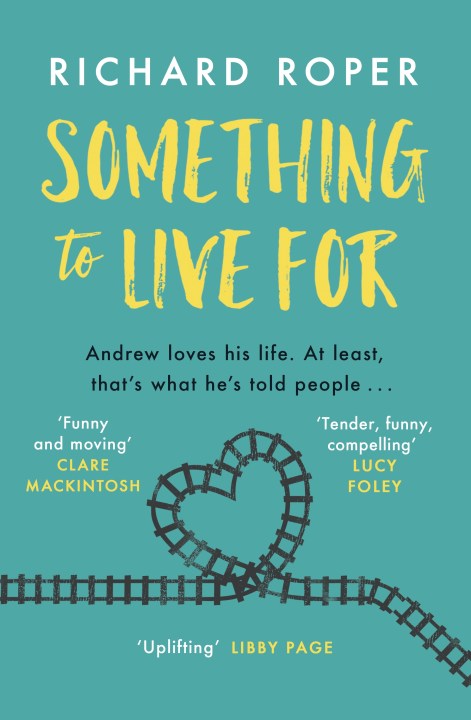 LIBBY PAGE AND RICHARD ROPER AT LINGHAM'S BOOKSELLERS
Linghams, 248 Telegraph Road Heswall Wirral
24th Jun 2019 7:00 pm
To help celebrate IBW 2019 we have a evening with THREE authors. Libby Page author of the Lido, debut author Richard Roper interviewed by friend of the shop Caroline Smailes. Doors open 6.30 for 7PM start. The Lido Libby Page Rosemary has lived in Brixton all her life, but everything she knows is changing. Only…