Gollancz acquires two new fantasy novels by Garth Nix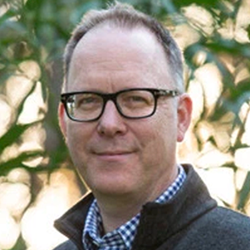 Gollancz, an imprint of the Orion Publishing Company, is pleased to announce the acquisition of two new fantasy novels for adults by acclaimed author Garth Nix. The deal for UK and Commonwealth rights, excluding Australia, was negotiated by Gillian Redfearn, Publishing Director of Gollancz, with Jill Grinberg of Jill Grinberg Literary Management.
A high fantasy set in an alternative seventeenth century Europe with beastlings, angels, and magic, the first book, ANGEL MAGE, is the story of an ageless young woman with terrifying angelic powers, bent on being reunited with her lover – no matter the cost to anyone else. ANGEL MAGE will publish simultaneously around the world in October 2019.
In the second book, THE LEFT-HANDED BOOKSELLERS OF LONDON, young art student Susan comes to London in 1983 in search of the father she never knew and is drawn into the arcane business of the booksellers whose secret sideline is to ensure that mythic entities and dormant legends do not intrude, disastrously, into the modern world. THE LEFT-HANDED BOOKSELLERS OF LONDON is scheduled for publication in 2020.
'I am absolutely delighted to be working with Gillian Redfearn and her team at Gollancz,' said Garth Nix. 'They are clearly the preeminent publishers of fantasy in the UK and my books will be in very good company indeed.'
Redfearn added 'It is an absolute delight to welcome Garth Nix to the Gollancz list. He is an exceptionally talented writer with a stupendous reputation and readership. We couldn't be more excited about these two novels, or about the opportunity to share them with readers. It's the perfect combination of inspired storytelling, fabulous characters, and brilliant publishing.'
Garth Nix has been a full-time writer since 2001, but has also worked as a literary agent, marketing consultant, book editor, book publicist, book sales representative, bookseller, and as a part-time soldier in the Australian Army Reserve.
Garth's books include the Old Kingdom fantasy series, comprising Sabriel, Lirael; Abhorsen; Clariel and Goldenhand; SF novels Shade's Children and A Confusion of Princes; and a Regency romance with magic, Newt's Emerald. His novels for children include The Ragwitch; the six books of The Seventh Tower sequence; The Keys to the Kingdom series and others. He has co-written several books with Sean Williams, including the Troubletwisters series; Spirit Animals Book Three: Blood Ties; Have Sword, Will Travel; and the forthcoming sequel Let Sleeping Dragons Lie. A contributor to many anthologies and magazines, Garth's selected short fiction has been collected in Across the Wall and To Hold the Bridge.
More than five million copies of his books have been sold around the world, they have appeared on the bestseller lists of The New York Times, Publishers Weekly and The Bookseller and his work has been translated into 42 languages. His most recent book is Frogkisser! now being developed as a film by Twentieth Century Fox/Blue Sky Animation.